Differences between a Home Inspection and an Appraisal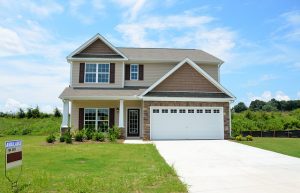 Real Estate Appraiser
Real estate appraisers develop and opinion of value for the subject property for various reasons including mortgage underwriting. Some examples of this are: buyers purchasing a home, owners refinancing a home, and clients who are building a home. Other non traditional uses for an appraisal include valuation for insurance companies, helping sellers arrive at a market value to list their home, estate planning, and tax appeals. Each appraiser is different in the order that they do things but they all do the same thing and I have included a brief list of what occurs during the appraisal inspection:
Exterior Inspection
Takes outside measurements of the house.
Takes photographs of the outside of the house and any site improvements that add value.
Notes property topography, drainage, boundaries, adjacent land uses, and potential hazardous conditions.
Notes site improvements such as landscaping, driveways, pools, and workshops, etc.
Notes material and quality of construction for main residence and any detached building including siding, roofing, doors, windows, etc.
Notes any damage observed such as settlement, rotting wood, broken windows, curled roof shingles, and possible termite damage.
Interior Inspection
Take interior photos of all rooms.
Notes floor plan for placement of rooms and to determine if it flows well and has good functionality.
Notes materials and quality of construction of the interior of the home.
Notes kitchen improvements such as appliances, counter material, back splash type, and flow of the kitchen.
Notes bathrooms for any recent updating as well as quality and condition of improvements.
Observes all rooms for potential problems such as water leaks, cracks and holes in walls, worn or damaged flooring.
Observes and notes special features of the home such as home entertainment systems, security systems, fireplaces, etc.
Notes sizes and placement of bedrooms as well as if they have closets. Some older homes may have bedrooms with no closets, however the appraiser will not consider it a bedroom without a closet. Some rooms used for bedrooms may be too small for today's standards and this could affect functionality.
Observes attics for type of access and adequacy of insulation.
Observe adequacy of electrical, plumbing, HVAC and mechanical services.
Home Inspector
Real estate Home Inspectors develop a recap or snapshot of the condition of subject property mainly for the buyers purchasing a home but not limited to just buyers. Other users might be sellers, mortgage underwriting, banks, and contractors. Home inspections are normally regulated by the state. The state of Alabama is regulated by the Building commission which enforces the standards set by American Home Inspector Society (ASHI). A general list or components of what should be inspected is below:
Structural
Walls, Floors, Columns, Piers, ceilings, roof structure – All things involving structural of the house
Water penetration found in basements, crawlspaces, and walls
Exterior
Walls, Doors, Windows, Garage door operators, Decks, Balconies, Stoops, Steps, Railings….
Vegetation, Grading, driveways, Walkways….
Eaves, Soffits, and Fascias
Roofs
Roof coverings, Flashing, Skylights, Chimneys, and roof penetrations
Drainage systems – Gutters and downspouts
Plumbing
Interior drain, Waste, and venting systems
Interior water supplies, distribution system, and fixtures
Hot water systems
Shut off valves
Sump pumps
Electrical
Main entrance and distribution panels
Branch circuit conductors
Connected devices and fixtures
GFCI and AFCI receptacles
Smoke detectors
Location of panel boxes
Heating and Air Conditioning
Equipment
Operating controls
Safety Controls
Chimney, flue, and vents
Fireplaces
Presence of treated air in each room
Condensation lines
Interiors
Ceilings, Walls, Floors, Steps, Railings…
Counters and cabinets
Doors and windows
Insulation and Ventilation
Insulation and vapor retarders (in unfinished areas)
Ventilation of attics and foundation attics
Venting systems and fans
Built in Kitchen Appliances
Dishwashers, ovens, ranges, disposals, and microwaves
A few things need to be remembered. A home inspector will spend several hours on site going through their list inspecting items whereas an appraiser might spend about an half of an hour on site and several hours in the office collecting data and creating reports. Both a home inspection and appraisal reports are visual and are nondestructive. Both appraisers and home inspectors should break items or move items to do their jobs.