A B Home Inspections, Inc. – Birmingham, AL Home Inspections
(Inspecting Attics to Basements in the Birmingham and surrounding areas)
We're here for all your home and commercial building inspection needs in the Birmingham area. Make the right choice before you buy your home, and choose a group of reliable Birmingham home inspectors.  We have been helping home buyers with peace of mind since 2000.
Home Inspections for New Home Buyers around Birmingham
You should know what you are buying! A new home is probably one of the largest purchases you will make. You have already spent a lot of time finding a great location, deciding on must-have features, selecting a realtor, local schools, house hunting, and mortgage pre-approval. It's a tiring experience, huh? Now that you have a property in mind, the next step is just as important. Choosing a qualified, reliable inspection company is just as important as picking out a great Real Estate Agent. Your Home Inspector's job is to provide information to guide your final decision making process. You must be aware of potential safety issues or costly repair issues before you close the deal! When you're buying a home in Birmingham and the surrounding areas, be sure to get a quality home inspection report before you commit to buy.
Home Inspection Report – What's In It ?
Your detailed report is divided into 10 key sections including:Building Structure, Exterior Home Inspection, Plumbing Inspection Report, Electrical Safety Report, Heating, Air Condition Check, Insulation Report, Ventilation, Roof Inspection, and Built-in-kitchen appliances. Your report includes easy to understand checklists, narratives and color photographs to guide your decision making. We've been inspecting residential and commercial buildings since 2000. AB Home Inspection's professional and certified inspectors have the knowledge, experience, resources, and background to give your property a thorough inspection. You have enough stress going on between work, packing boxes, and gathering required mortgage documents. Let us give you some peace of mind with a detailed analysis of your future home.
Time Is Critical | Get Your Same-Day Report
All of our clients receive a detailed, on-site or same day report. We generate your report with our on-site computers and printers. This means you will not have to wait several days to get your "Final Report". Having your thorough report delivered faster helps you make timely decisions. Get moved into your new home as soon as possible. Birmingham home buyers and agents alike have come to trust us over the years to deliver timely, accurate reporting. We'd love to help you get settled into home faster as well. Just reach out to sales@abhomeinspections.com or give us a call at 205-835-5211. We deliver peace of mind and help give you speedy moving experience. Birmingham Home Inspections just got easier with AB – Attics to Basements and Everything In-Between!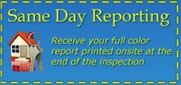 Contact us via email or by calling 205-835-5211
Home Inspector Services – Birmingham, Alabama
We'll inspect the structure, systems and components of the home. Our home inspection covers everything inside and out. We check from the foundation to the roof using the latest tools and technologies. We encourage your to attend your home inspection so that we can print out your report and explain our findings. Your home inspection report will point out important maintenance items, and answer all of your questions during the presentation portion of the home inspection.
Trained and Certified Home Inspectors
Our inspectors are trained by InterNACHI, ASHI, and AIS. We adhere to a comprehensive residential home inspection standards of practice. This means that we will inspect all of the following:
-Roof     -Structural Components     -Attic, Ventilation, & Insulation     -Exterior Cladding     -Porch and Deck
-Attached Garage     -Driveway     -Foundation     -Basement/Crawlspace     -Fireplace     Electrical System
-Plumbing System     -HVAC System     -Interior     -Built-in Appliances     -Ceilings     -Floors and Walls
-Windows/Glazing     -Doors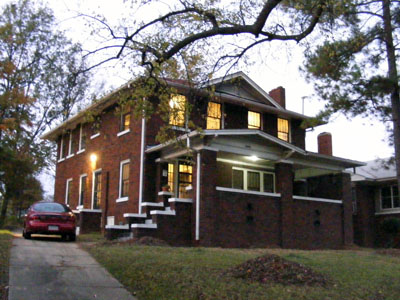 Same-Day Home Inspection Report for Birmingham Buyers/Sellers
Following our evaluation, we will compile our findings in an easy-to-read report. It will include detailed descriptions and high-resolution digital photos of any issues we've discovered. We can print your report on site or e-mail you your home inspection report within 24 hours. We're here to help you with timely, professional home inspections for Birmingham, Tuscaloosa and the surrounding areas.
Inspecting Attics to Basements
A home is the largest purchase you'll ever make. So, it is important to understand the condition of your home investment and your personal safety. Let A B Home Inspections Inc. provide the thorough inspection you can expect and a report you can rely on to make a confident decision. We follow a comprehensive Standard of Practice, which ensures that you receive a detailed and accurate home inspections report with photos. AB also abides by a strict code of ethics. We put your interests first and protect your rights as a consumer. With more than 17 years in the business, our team of Birmingham-based home inspectors has the knowledge and background to deliver a thorough and professional home or commercial inspection. We offer a wide variety of inspection services to meet your needs. Here are just a few of the services offered:
Thermal Imaging Inspections for Birmingham Homes and Businesses
We use state-of-the-art infrared cameras to find problems that aren't always apparent to the naked eye. By evaluating the images, we can detect sources of energy loss, locate areas of moisture, pinpoint dangerous hotspots in the electrical system, and uncover other problems. This technology is great for uncovering pest problems and pinpointing flue leaks in the chimney.
HVAC Systems Inspections
Your heating and air system can be the source of costly repairs and replacements. We provide thorough testing to make sure your system is operating correctly and identify potential problems. We inspect heat pumps, furnaces, split systems, and ducting for potential problems. It is reported that 20-30% of treated air of a heating and air system is lost due to air leaks. During our home inspections, we will often find air leaks in two different ways. One is loose and opened connections in the air ducts. Normally, we hear a hissing noise from the duct and feel treated air as we inspect the attic or crawlspace. Two, open, missing, or fallen ducts. Normally, we will find a non-working supply vent in the house, and then later on in the inspection we will discover the reason in the crawlspace or attic.
Seller's Pre-Listing Inspection
Are you selling your home? Let us inspect it before you even list it. A Pre-Listing seller's home inspection will alert you to any defects or problems with your home. That way, you can address them before a prospective buyer discovers them. You can then take the time you need to obtain reasonable repair estimates. Show prospective buyers that you are dealing in good faith and are proactive. Avoid last minute negotiations and delays. Justify your full asking price by having your home for sale inspected now.
Commercial Property Inspections for Birmingham-area Buildings
Let us inspect your commercial property to ensure its overall condition and safety. Remember that your liability can extend to employees, customers, and occupants. So, make sure that your building's structure, electrical, plumbing, and HVAC are functioning properly and safely. We can offer either an ASTM Standard E2018-08 inspection or a modified residential inspection. If there are issues that need addressing, we can make the appropriate recommendations for licensed professionals who can advise you on specific maintenance and repairs.
Birmingham-area Radon Gas Testing
Although radon is a naturally occurring gas, it is also the 2nd leading cause of lung cancer deaths in the USA. It is especially a problem in modern constructions that are energy-efficient and therefore more air-tight. Without anywhere for the gas to easily escape, it can build up to levels that are a hazard to health. The Surgeon General and the Environmental Protection Agency recommend testing for radon on every Real Estate transaction because one out of every 15 homes has unsafe levels indoors. Millions of American's have had their homes tested, and you should too.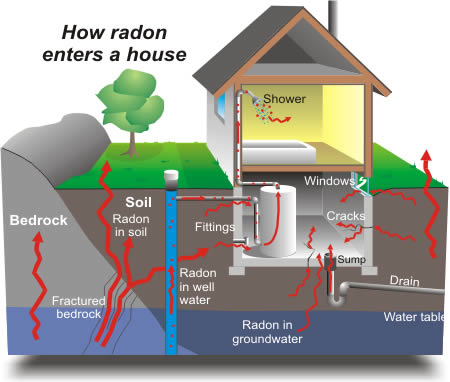 New Construction and Phase Inspections
Are you building a new home? We'll come out during the different phases of construction to make sure things are being done correctly and that your project is being executed according to your specifications. Let us help you have more peace of mind about your new home.
Mold Testing for Birmingham & Tuscaloosa Homes
Unchecked mold indoors can damage the structure of a home, cause wood rot, and ruin drywall. Most importantly, mold can cause health problems. A professional mold test is available with a thorough inspection of your property or as a separate service. We will take samples of any suspected mold areas for laboratory analysis. Results are typically available within a few days.
Pool and Spa Inspections
Your pool and spa require proper maintenance and regular inspections so that you can enjoy them for years to come. A pool maintenance professional is responsible only for the pool's chemistry and cleanliness. Using a comprehensive checklist, we will inspect your pool and spa for all the other items that will ensure their proper condition and function, as well as your family's safety.
4-Point Home Inspections
Many insurance companies require a 4-Point Inspection for homeowner's insurance and renewals for an existing policy on an older home. The "four points" covered in this limited inspection include the four vital systems of the home: roofing, electrical, plumbing, and HVAC. This inspection identifies their components, determines their age, and assesses their overall condition. Your A B Home Inspections report can be emailed for you to forward to the insurance company.
About A B Home Inspections:
We're busy inspecting attics to basements, and everything in-between for Birmingham and Tuscaloosa area businesses and homes. Evening and weekend appointments are available for your convenience. Get your home inspection reporting the same day by fully insured and licensed in the State of Alabama home inspectors. We accept cash, checks, and credit cards. A B Home Inspections is a pet friendly company! Give us a call at 205.835.5211 to get your inspection scheduled today. In the meantime, here's a few informative videos by our owner, Jim Waddell.